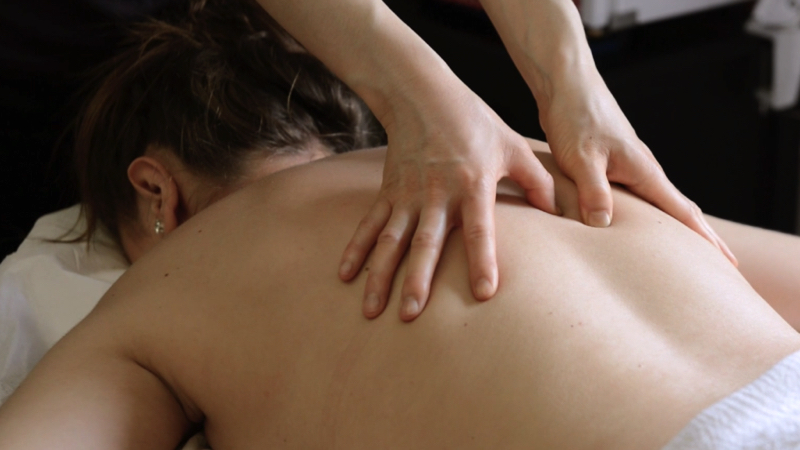 Article by: Jane Sandwood, freelance writer
Research suggests that chronic pain affects around 43.5% of people in the UK, which has led to an increased interest in medication-free therapies. Massage therapy, a wellness therapy first described in China during the 2nd century B.C., has long played an important role in quelling pain, including lower back pain, shoulder pain, headache pain, and neck pain. When additional wellness therapies such as Shiatsu, holistic aromatherapy, acupressure, or acupuncture are added to the equation, benefits can rise exponentially, since all these therapies have their own positive effects on pain.
Why does acupuncture help?
In a recent study published by scientists at the University of York, it was found that acupuncture can boost the effectiveness of medicine, lowering the severity of chronic pain and depression. The researchers found that when acupuncture was added to standard treatments, there was a big reduction in headaches, migraines, neck, and lower back pain in patients surveyed. Acupuncture also reduced the pain of osteoarthritis, so patients were able to rely less on medication for pain. This ancient therapy can help in another way, says a British Medical Journal study. It can calm highly anxious dental patients, thus helping them receive necessary treatment for tooth decay, gum infections, and other oral problems. Pain is a matter of perception; stress exacerbates it, which is why wellness therapies can help.
Acupressure and shiatsu to reduce pain
Studies have shown that acupressure can relieve many types of pain. Studies have also been carried out on shiatsu, a traditional Japanese massage that relies on pressure to stimulate the body's natural energy, known as Qi. It is calming yet dynamic, working on acupuncture points with pressure via kneading or effleurage using the thumbs or palms. One study published in the BioMedCentral journal found that acupressure may be beneficial for pain and sleep. Another study published in the Journal of Integrative Medicine showed that shiatsu (even when self-performed) could help manage pain and help people with sleeping problems fall and stay asleep.
Aromatherapy for deep relaxation
Aromatherapy, which relies on healing essential oils to improve the body's energy, has been found in numerous studies to help relax the mind and quell pain. One study published in Pain Research and Treatment concluded that "aromatherapy can be effective in treating pain for a variety of medical conditions." These include lower back pain, chronic neck pain, chronic neck pain (potentially), menstrual pain (significantly), and pain related to labor and childbirth.

Wellness therapies that heal the mind and spirit as much as they do the body can help reduce chronic pain. By tackling stress as well as physical pain, they can reduce the perception of the latter. Pain is a subjective notion; it is made worse when we worry about it or feel imprisoned by it. Wellness therapies can help relax, soothe, and motivate you to soldier on, even on days when you aren't feeling your best.