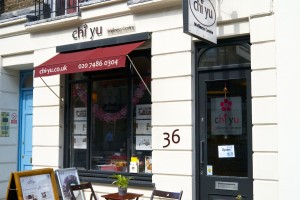 Since 2009, Chi Yu Wellness Centre has been providing a range of oriental and complementary therapies, such as therapeutic massage, acupuncture and reflexology, as well as fabulous facials using natural organic based products. When Mami Tsang founded chi yu she wanted to imbue the centre with her roots, beliefs and personality. Chi Yu is, therefore, calming and welcoming in nature with a strong sense of caring and well-being reflecting her devotion to the holistic health and beauty ethos. Mami is Japanese and so the centre is infused with Japanese touches combined with western influences resulting in a little tranquil oasis in the heart of Marylebone, London.
The Chi Yu Ethos
Holistic Approach – we are concerned with each individual as a whole and treat the underlying cause of conditions as well as the symptoms.
East meets West  – we incorporate Eastern and Western therapies, bringing together the best aspects of both.
Bespoke Treatment  – we can tailor our treatments according to the particular needs of each individual, combining different therapies as needed.
Integrated Health Care – we integrate the principles of complementary medicine and conventional medical knowledge, offering highly effective treatments and can provide lifestyle advice to support your health as a part of our holistic treatments.
Being Green & Ethical – we recycle and use recycled, ethical and sustainable materials wherever possible.
Natural & Organic – we only use fine quality products that are naturally & organically grown whenever possible. Our products are not tested on animals, and are free from unnecessary preservatives, synthetic colourings and perfumes.
Chi Yu Boutique
As well as therapies we also have chi yu boutique retailing a selection of products that we feel complement our core philosophies of wellbeing and beauty. In particular skincare products from Chidoriya (Kyoto, Japan) and Eminence Organics (Hungary), foot care products from Laskshmi (Italy), 100% mineral powder makeup from Saiya (UK)  and a selection of great gifts . For a full range of products, please visit the store or shop online.