Signature Treatments
Our Signature Treatments are exclusive to chi yu and were developed at the centre. Our most popular treatment, chi yu integrated therapy, offers a more complete and holistic experience by combining massage and with other therapies. Jade-Bamboo Massage incorporates the warmth of heated bamboo with the contrasting coolness of jade stones. The three Chidoriya based Japanese facials will leave your skin cleansed, refreshed, glowing, healthy and younger looking – a natural way to hold back the signs of ageing. chi yu Integrated Facial combines techniques from other facials for a bespoke experience. Omedeta Maternity Care is for prenatal and postnatal mums and is especially tailored to support their transition into motherhood. Watch videos below for more information.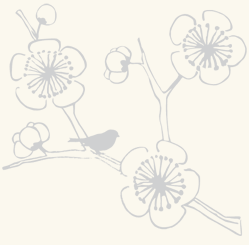 chi yu Integrated Therapy
Book Now 
Description of Treatment
A tailored integrated complementary therapy to suit your needs. After assessing your requirements, your therapist will devise a unique treatment. This could include anything from aromatherapy, acupuncture, craniosacral therapy, acupressure and meridian massage or reflexology and many more.
Jade-Bamboo Massage
Book Now 
Description of Treatment
A rejuvenating massage treatment using heated or cooling bamboo canes and jade stones in various shapes and sizes. Jade stones and bamboo traditionally symbolize life energy, strength, longevity and prosperity in Far Eastern culture. They are also known to have healing properties. Bamboo canes provide a firm and even pressure on the broad area of the muscle to melt away stress and tensions, encourage blood circulation and lymphatic drainage. The outer sheath of bamboo contains silica that nourishes and tones your skin whilst jade stones provide more focused work on the specific muscles and acupressure points also encourage the body's elimination process  A unique combination of jade stones and bamboo canes compliments each other and promote a deep sense of relaxation.
Omedeta Maternity Care
Book Now 
Description of Treatment
'Omedeta' means Pregnancy in Japanese and is especially tailored for mums-to-be and new mums to support their physical and emotional wellbeing throughout their pregnancy and transition into motherhood. A range of therapies are incorporated to help alleviate symptoms during pregnancy, such as back aches, fatigue, water retention and aid the mother as she prepares for her child's birth. For post-natal, the calming nurturing treatment helps restore hormonal balance and encourage the recovery process after childbirth.  After the treatment we continue our support by providing self care and home care advice for each mum and mum-to-be.
chi yu Integrated Facial
Book Now 
Description of Treatment
chi yu Integrated Facial is a holistic bespoke facial tailored to your skin's needs to achieve and maintain radiant, healthy skin. After an initial consultation to discuss your skin's concerns, your therapist will customise the best possible facial treatment using the highest quality organic skincare products. A combination of different facial massage techniques, such as acupressure, Japanese Cosmo Facial and lymphatic drainage are integrated to tone, lift and rejuvenate your skin.
Chidoriya Japanese Facial
Book Now 
Description of Treatment
This exclusive facial uses Chidoriya Japanese Skin care products in combination with chi yu's bespoke Matcha green tea mask and organic facial oil, Japanese facial massage and jade stone rollers. It improves skin texture, minimizes the ageing process and promotes skin repair. Founded in Kyoto in 1949, Chidoriya is 100% natural, using organic ingredients whenever possible. The products contain traditional Japanese ingredients such as rice bran, silk, green tea, camellia oil and aduki beans that have been used for beauty care in Japan for centuries. Chidoriya products are available in the UK exclusively at Chi Yu.
Chidoriya Maiko Adzuki Bean Facial
Book Now 
Description of Treatment
This radiance facial is excellent for sensitive, combination, oily and acne prone skin. Using deep cleansing adzuki beans & brown sugar soap followed by an exfoliation with finely grounded adzuki red bean powder, it gently buffs away dulling surface flakes and smoothens the skin texture. Leaving your face looking bright, healthy and with a radiant glow.
Chidoriya Geiko Pure Silk Cocoon Facial
Book Now 
Description of Treatment
Building on the time-old geisha rituals, this facial improves your skin's complexion, firmness and texture with a combination of deep cleansing and exfoliation, using luxurious pure silk and natural rice bran. The silk contains an hypo-allergenic and antibacterial protein called Sericin which helps to stimulate collagen production and moisture to leave skin firm, plumped and radiant. It also helps to repair sun- damaged skin, remove blackheads and prevail premature ageing. The facial is completed with a kuzu & pearl face powder, which will leave your skin feeling as smooth as silk!