chi yu Therapists
Our therapists care deeply about health and wellbeing and are skilled complementary practitioners with many years of experience. Between them they are able to cover our full range treatments (and more) from acupuncture, deep tissue massage to reflexology, dermaroller and fabulous facials. Each therapist is qualified in more than one therapy and most have specialisations, therapies and treatments that they prefer to practice.To find out more, click on the boxes below each therapist for more information. (All therapists are insured and licensed practitioners).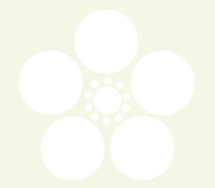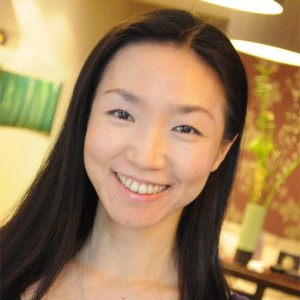 Mami
Usual Work Days
Tue, Wed, Thu, Fri, Sat
Specialisations
Acupressure & Meridian Massage
Acupuncture
Bamboo & Jade Massage
Chair Massage
Chi Yu Integrated Facial
Chi Yu Integrated Therapy
Chidoriya Facial
Craniosacral therapy
Cupping Therapy
Deep Tissue Massage
Eminence Body Treatment
Eminence Facial
Facial Rejuvenation Acupuncture
Holistic Aromatherapy
Holistic Massage
Japanese Cosmo Facial
LED Light Therapy
Naturalift Facial
Omedeta Maternity Care (Pregnancy & Postnatal)
Oriental Aromatherapy
Reflexology
Thai Yoga Massage
Tui Na Massage
Ying Yang Stone Therapy
No Hands Massage
Other Therapies
To follow…
Biography
Mami Tsang is the founder of  Chi Yu Wellness Centre 
and a complementary therapy practitioner. She specialises in the therapeutic use of Acupuncture, Aromatherapy, Craniosacral therapy, Massage therapy and Reflexology. She uniquely combines Eastern and Western holistic therapies to tailor the treatment to the needs of each individual and to assist the body's self-healing ability. She also has a keen interest in holistic beauty to enhance natural beauty by using Japanese facial, Facial Rejuvenation Acupuncture, Dermaroller therapy and organic skin care products.
While growing up in Japan, she received traditional Eastern therapies to great benefit. This is the root of her fascination with the philosophy of holistic and complementary therapies and today drives her determination to help others to benefit from the connection of body and mind.
Mami's studies in complementary therapy began in 1998 at Raworth International College, where she studied a range of complementary therapies including aromatherapy, remedial & deep tissue massage, holistic beauty and reflexology, culminating in a BSc (Hons) degree in Acupunctur
e from the University of Westminster. She is a full member of British Acupuncture Council ( MBAcC) and Complementary therapists association (MCThA).
Qualifications
BSc (Hons) in Acupuncture and Traditional Chinese Medicine
IIHHT
ITEC
Members of MBAcC ( British Acupuncture Council)
MCThA (Complementary therapists association)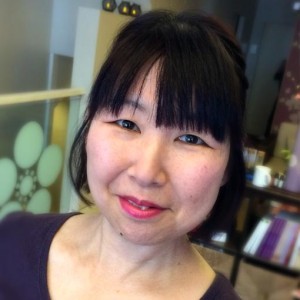 Akiko
Usual Work Days
Tue, Wed, Sat
Specialisations
Craniosacral Therapy

Deep Tissue Massage

Holistic Aromatherapy

Reflexology

Reiki
Other Therapies
Holistic Massage
Omedeta Maternity Care (Aromatherapy, Craniosacral therapy, Pregnancy Massage, Reflexology)
Biography
Akiko is an experienced, fully qualified Aromatherapist, Massage Therapist and Reflexologist, as well as being a fully qualified practitioner of Craniosacral Therapy and Reiki.
Born in Japan, Akiko came to London and quickly developed her interest in complementary therapies and natural healing. Her first therapy training was in 2001 for an ITEC diploma in Anatomy, Physiology and Body Massage and an IFA diploma in Aromatherapy. Soon after qualifying, she started to work as a full time Aromatherapist in a top centre in London, and was quickly promoted to Head Holistic Therapist, in charge of training other therapists.
Further indulging her passion for complementary therapies, she went on to study Reflexology, Craniosacral Therapy and Reiki. With her Japanese origins, her knowledge of traditional eastern therapies is well blended with a western approach of complementary therapies, making her treatment style totally unique.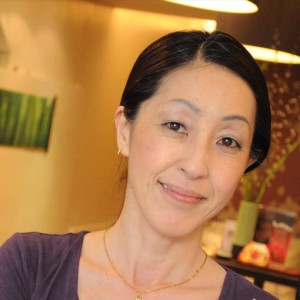 Sky
Specialisations
Chi Yu Integrated Therapy
Deep Tissue Massage
Holistic Massage
Manual Lymphatic Drainage (MLD)
Sports massage
Other Therapies
Chair Massage
Chidoriya Facial
Eminence Body Treatment
Holistic Aromatherapy
Indian Head massage
Lomi Lomi massage
LED Light Therapy
Naturalift Facial
Omedeta Maternity Care (Pregnancy massage)
Ying Yang Stone Therapy
Biography
After working as a caseworker in Japan, during which she experienced the effects of stress on mind and body, Sky trained as a massage therapist specifically to learn the biological effects of the stress response and its alleviation. She is qualified in various massage modalities and reflexology in the U.K. She is expanding her interest in treating a host of specific issues, such as the most prevalent back and shoulder pain conditions, immobility, infertility, and many more. She incorporates the most effective ways to relieve symptoms.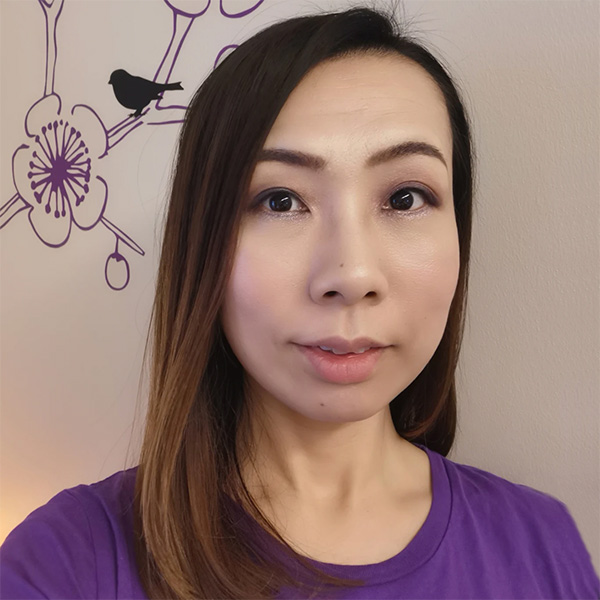 Ellie
Specialisations
Acupuncture

Cupping

Moxibustion

Facial Rejuvenation Acupuncture
Tui Na massage
Acupressure and meridian massage
Japanese Cosmo Facial
Naruallift Facial
Biography
Ellie is from southwest Japan. She has a degree of singing classical music. She has lived in London since 2003. She has given speeches for the symposium of SEIKETSU SHIRAKU in Yokohama, Japan, over the last few years.
Ellie was also trained Tuina (a type of Chinese style of acupressure massage), Facial Acupuncture, Facial lifting massage. While she has expanded her knowledge and techniques in various fields, she has developed intuitive skills to apply different pressure and techniques for different areas and layers of the body. The aim of her practice is to help create more flow in stagnated, blocked areas of the body and areas with mobility issues at a physical level. This helps patients to feel lighter and balanced, not only physically, but also mentally and emotionally. This raises awareness and connects mind and body.
Qualifications
Licentiate in Acupuncture
Member of BAcC (British Acupuncture Council
Diploma in Tui Na
Certificate in Cosmetic Facial acupuncture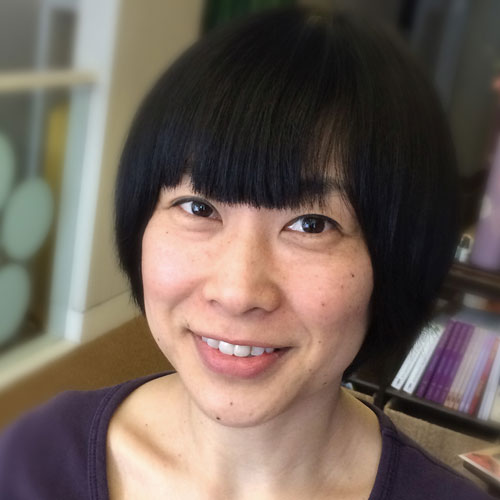 Rie
Specialisations
Chi Yu Integrated Therapy
Japanese Cosmo Facial
Manual Lymphatic Drainage (MLD)
Esalen Massage
Facial Reflexology
Oriental Aromatherapy
Craniosacral Therapy Biodynamics
Other Therapies
Bamboo & Jade Massage
Chair Massage
Chi Yu Integrated Facial
Chidoriya Facial
Deep Tissue Massage
Eminence Body Treatment
Eminence Facial
Holistic Massage
LED Light Therapy
Omedeta Maternity Care (Pregnancy massage)
Foot Massage
Biography
After receiving an incredible esalen massage and the therapist suggested visiting the esalen institute in California to learn the massage technique. Rie felt the sheer joy of giving massage and knew this was what she wanted to do. Her journey to explore the wonders of therapies started then and she has been enjoying being a therapist since 2009. Rie originally trained in esalen bodywork, which is a meditative oil massage using wave-like long strokes & sensitive quality of touch. Rie can adjust the massage pressure from light to deep according to client's needs, and is aware that deep tissue massage is not just about breaking up the knots. It is important to "listen" to the body as well, connecting deep with the body's tissue to unwind the physical and emotional tension from within. As her enthusiasm expanded she also learned facial reflexology, Manual Lymphatic Drainage and Craniosacral therapy biodynamics. She enjoys supporting and witnessing the intelligence of healing power within us.
Qualifications
Esalen Bodywork Practitioner
Facial Reflexology Sorensensistem
Manual Lymphatic Drainage
Oriental Aromatherapy
ITEC / MLD UK (Manual Lymphatic Drainage UK) / CSTA
(Craniosacral Therapy Association of the UK)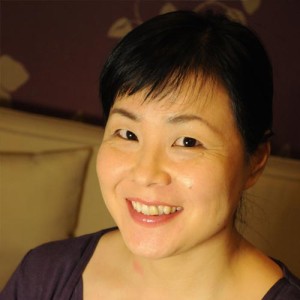 Noriko
Specialisations
Chi Yu Integrated Therapy
Deep Tissue Massage
Holistic Aromatherapy
Omedeta Maternity care (Pregnancy massage, Aromatherapy, Reflexology)
Reflexology
Other Therapies
Acupressure & Meridian Massage
Chidoriya Facial
Chair Massage
Eminence Body Treatment
Eminence Facial
Holistic Massage
Indian Head Massage
LED Light Therapy
Biography
Noriko has many years experience as an instructor of Aromatherapy as well as Dr. Bach Flower Remedies in Tokyo. Her healing technique starts with her expert client consultation to assess the best holistic approach. Then, she puts all the years of massage experience into improving the vitality and wellbeing of her clients through her healing hands as she strives to enhance the balance of Body, Mind and Spirit. Noriko is originally from Japan and is fully qualified in Aromatherapy (IFA) and Reflexology (ITEC & AOR). She pursued her interest in natural therapies, and graduated successfully from the prestigious Raworth International College.