chi yu Facials & Beauty
In addition to our exclusive facials in the signature treatments section we also offer fabulous facials based on the professional Eminence Organics skin care range. We have only listed a few of the many Eminence facials that we can do because it's best to choose after the consultation with the facialist. For a different approach to looking your best, feeling great or fighting the signs of aging try our Facial Rejuvenation Acupuncture, Japanese Cosmo Facial, Naturlift Facial or Dermaroller. For more details about each treatment, please watch our introductory videos below or click the Descriptions of Treatment button to reveal more information. If you require more information or guidance as to which treatment would be best for you, please feel free to call.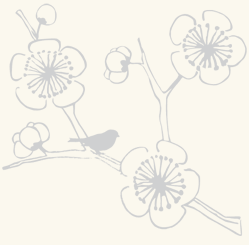 Eminence Organic Bespoke Facial
Book Now
Description of Treatment
Eminence Organic Bespoke Facial is packed with natural antioxidant vitamins and minerals. The Eminence range provides results driven treatments for all skin types and prevailing conditions including premature ageing, acne, eczema, pigmentation, sun damage, hormonally imbalanced skin and rosacea. Your therapist will select the most suitable products to formulate the perfect bespoke treatment for your skin concerns. A 75 min or 90 minute treatment includes either complimentary eye or lip treatment.
Eminence Organic Express Facial
Book Now
Description of Treatment
An organic pick-me up facial includes a cleansing, masque, tonifying and moisturising, leaving your skin feeling refreshed and hydrated.
Facial Rejuvenation Acupuncture
Book Now
Description of Treatment
Facial Rejuvenation Acupuncture uses fine sterilised needles inserted into points on the face, ear and body to rejuvenate the skin. It improves skin texture, collagen production, and reduces signs of aging. A course of treatments is recommended for a long lasting effect
Japanese Cosmo Facial
Book Now
Description of Treatment
A dynamic facial massage to improve the tone of the skin by lifting the facial tissues and through detoxifying, nourishing and re-energising massage techniques. A combination of facial reflexology, acupressure and lymphatic drainage are also applied to make your skin looks fresh and luminous. To achieve long-lasting results, we recommend a course of ten sessions, ideally two or three treatments in the first week followed by weekly treatments.
Naturalift Facial
Book Now
Description of Treatment
Incorporates traditional system of massage techniques drawn from the ancient Indian, Japanese and facial reflexology. This facial is anti-aging and helps to improve the complexion by removing toxins.  It is a holistic treatment that can balance the life force energy, which helps to improve overall health.
Description of Treatment
Dermaroller therapy is a non-invasive, clinically proven treatment to improve the appearance of fine lines, wrinkles, acne scarring, cellulite, stretch marks, sun damage as well as hair loss. A skin roller with microneedles triggers the skin's own natural healing process and stimulate the collagen production and blood supply to the skin.
The treatment includes Jade stone and acupressure massage and natural and organic products to further enhance the effectiveness of dermaroller. The result will be seen within four or six week following the natural skin renewing cycle. To achieve best result, a course of 6 treatments at the interval of 2 weeks are recommended.