Description
This fabulous Zodiac Origami Animals & Wheel Kit contains everything needed to create an eye-catching Chinese/Japanese oriental zodiac display. The fold-out zodiac wheel includes birth years for each of the 12 animals and a space to stick on (if desired) the origami animal faces. Great fun for all ages, kids, mum, dad and even grandparents to make and learn together.
There are 12 animals in the zodiac: pig (boar), dog, mouse (rat), ox (cow), snake, rabbit, horse, rooster (chicken), tiger, monkey, sheep and dragon with each animal representing a birth year (repeating every 12 years), so, for example, if you were born in 1975 then you were born in the year of the rabbit. It is believed that you inherit the traits and characteristics associated with your animal and as a rabbit you are ambitious, talented and have good fortune. What is your origami animal? Find out below.
What's in the Kit?
12 x origami paper designs of the zodiac animal faces (sheet size 150x150mm)

Step-by-step folding instructions

Unique fold-out zodiac wheel with birth years to match up with the animal faces

Links (addresses & QR codes) to folding instructions videos on YouTube
Non-plastic packaging.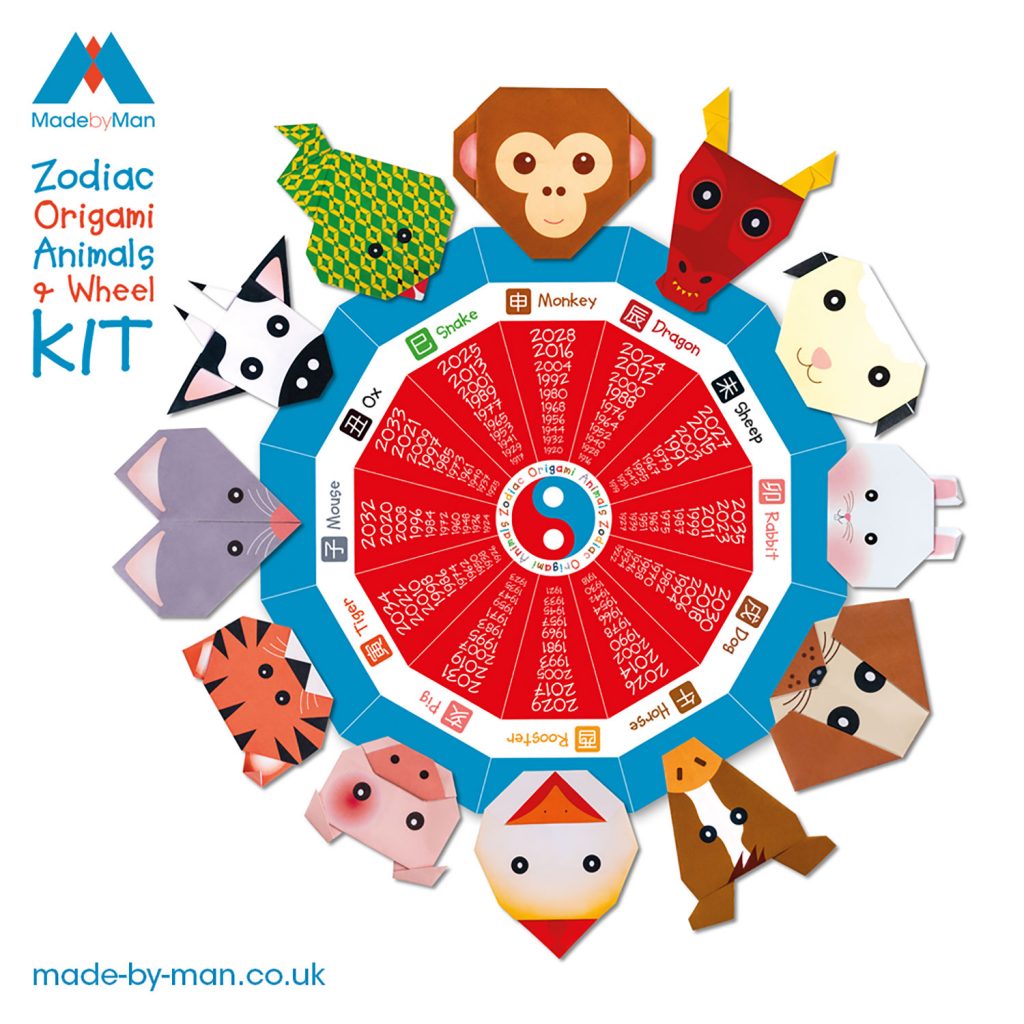 Video Showing How to Fold an Origami Snake Face